Maguire's Family & Friends Restaurant and Irish Pub opened its doors in Senoia, GA on St. Patrick's Day, 2008.
Owned by Frank & Wendy Maguire our restaurant and Irish Pub is the realization of a dream to be an entrepreneur and be able to give back to the community.
It started in the late 70's when Frank's grandmother, Grace Fives, came to own and operate the North Shore Steak House in Greatneck, NY. Frank started working for the family at a very young age, and worked his way up from washing dishes. Under the mentoring of his father, he learned many aspects of the restaurant industry. Frank went on play football and eventually coach at the University Of New Hampshire where he also work in and manage 3 restaurants.
Wendy Maguire has worked in restaurants, on and off, since she was 14 years old. She began as a dish washer & ice cream scooper, and when she and Frank were dating, she was working the front of the house, while Frank was in the kitchen. With Wendy's front of house knowledge and passion for customer service combined with Frank's experience in back of house operations our pub has flourished and is headed into our second decade of operations.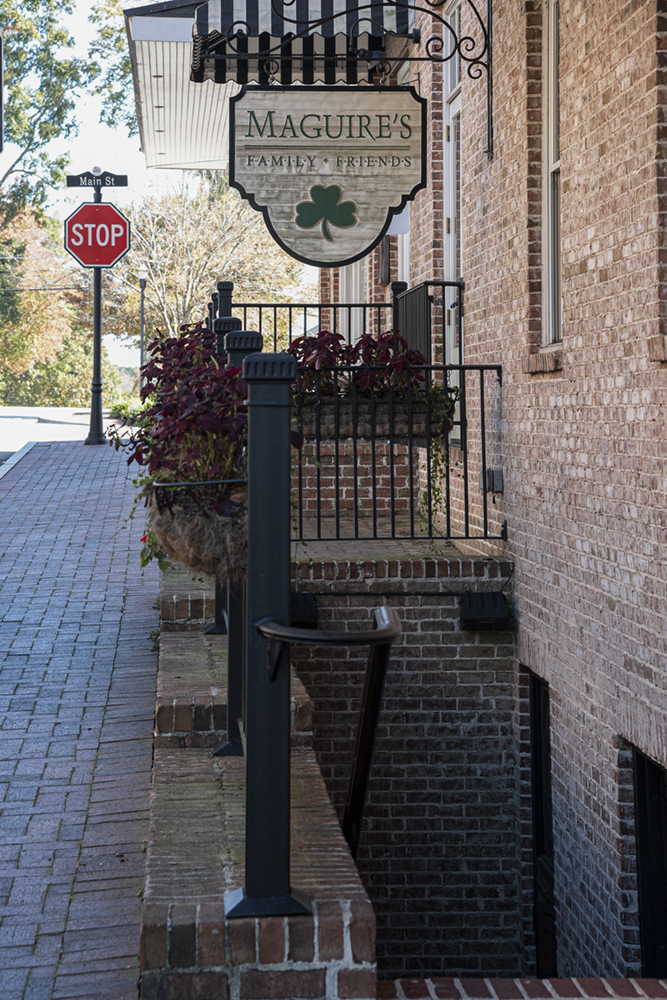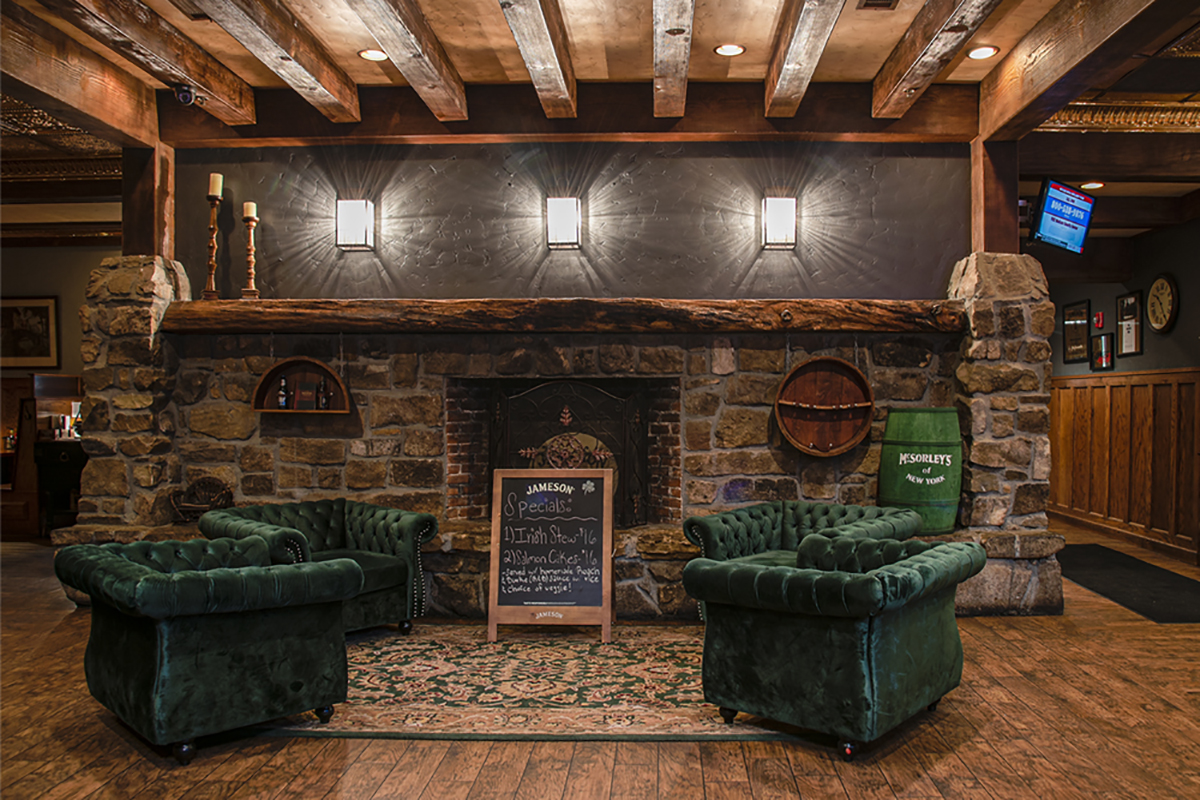 Our restaurant in Senoia is an opportunity to be a part of the Historic Senoia Project.
This initiative is aimed at re-developing thriving, historic downtown business districts with the vision of restoring the lifestyle where neighbors are friends, shopkeepers provide a higher level of quality & service, and family values are important to everyone. As you walk down the brick lined steps into Maguire's you will realize you are in one of the most unique family-oriented restaurants south of Atlanta.
Our restaurant also provides a vehicle for charitable giving. We have worked with over 50 charitable organizations and raised over $100,000 since opening in 2008. We are committed to giving back to the community as well as coaching and mentoring our staff .
When visiting Maguire's, you'll see Frank, Wendy, and their 3 children working alongside each other, in what is truly a family business. It is our mission to honor our heritage by always providing the great food, great fun, and great service upon which our grandmother & father prided themselves.
"Staff was very attentive."
"Fast service, good prices, and close to home"
"Great service and food as always!"
"Friendly service, very accommodating to our daughter. Great atmosphere"
Frances Stewart, Fayetteville GA
"The service, smile, and food."
Byron Lobsinger, Fayetteville GA
"We love visiting Maguire's because the atmosphere and people are always so warm and inviting!"
Leslie Hancock, Senoia GA
Our Location
Maguire's Family & Friends in Senoia is located at 42 Main Street. Our main entrance is just below street level on Seavy street. For elevator access, please use our entrance on Main Street, located at the buildings front entrance.
Kitchen Hours
Open Monday to Sunday - 11am to 9pm